Top 5 Tampa Fishing Charter Guide
CALL OR TEXT 813-494-2048
Book your Tampa Fishing Charter of a Lifetime Now!
Our highly motivated, experienced Owner/Skipper, Capt. Jay Plastic, is committed to providing the best possible Tampa fishing Charter every time out.
Everyone from first timers right through to experienced anglers can rest assured that we provide a real fishing experience not just a boat ride.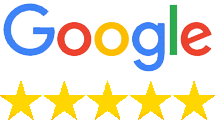 TAMPA BAY AREA PREMIER FISHING CHARTER
Book you Tampa Fishing Charters ASAP!
Stealth Fishing Charters is owned and operated by Capt. Jay Plastic. Jay was born and raised in Clearwater, Florida and strives to make your Tampa Bay Fishing experience the best ever. Capt. Jay has put over three decades on Tampa Bay honing his fishing skills (especially snook fishing). He strives on not only making sure you catch fish, but also helps teach you how to catch fish.
Enjoy an awesome adventure with a native Floridian.
Capt. Jay can take you fishing from Tarpon Springs to Boca Grande, but prefers fishing the flats around Tampa Bay. Even when not fishing a charter, Capt. Jay still enjoys being on the water which gives him a huge advantage of knowing where the bait is, where the fish are, and what the tides are. You can see the excitement in the pictures posted on this website and on his facebook page. You can easily see good pictures and reviews by searching Stealth Fishing Charters.
About Your Captain.
Capt. Jay Plastic is a Florida native who has been fishing the waters from Tarpon Springs to Boca Grande, but mostly Tampa Bay, for the past three decades. He was born and raised in Clearwater and started fishing the local fresh water lakes for bass at a young age. Jay spent all of his summers on Clearwater Beach fishing and keeping a local bait store and a few offshore captains stocked with plenty of pinfish and grunts.
After serving with the USAF, he returned home and decided it was time to take on saltwater fishing full force. After many years of fishing, friends convinced Jay that he needed to become a captain. It was then decided to go to Sea School and acquire his USCG Captains License and start the journey to become one of he best around Tampa Bay.   Because he works with a close nit group of 4 other captains, you actually get a combined total of nearly 1,000 days per year on the water. This potentially gives you a chance at your Tampa Fishing Charter of a lifetime.
When you fish with Capt. Jay, you will be on a 22 foot Pathfinder Tournament Edition which is a very comfortable boat. You can always expect Capt. Jay's boat to be clean and organized with plenty of extra storage for anything you might bring.
Fun for the entire family on your Tampa Fishing Charter.
Capt. Jay is extremely good when it come to fishing with kids. Even though we have recently figured out that a baitwell full of fish is the best baby sitter ever. He has been involved with the Florida Fantasy Fishing Camp which is a great summer program for kids.
What to expect with when fishing Tampa Bay.
Stealth Fishing Charters offers 4, 6, and 8 hour charters. As mentioned earlier, Snook is the main attraction, but we catch everything from redfish, trout, mackerel, mangrove snapper, tarpon, cobia, flounder, etc. We typically fish with live bait (white bait, pinfish, shrimp), but can always customize your trip if you would like to use lures.
We look forward to fishing with you soon!